I made a poll a while ago asking which Disney princess I should draw as a chibi and Rapunzel was the winner, with Ariel close behind. I decided with

to make a lineart for Rapunzel as the star of my Club's next contest!
Enter our contest?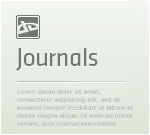 Rapunzel Contest!So it's finally here, our next contest. WHOO!! October 1st - October 30th. There was a small typo on my part, it was late so cut me a break. It's going till the 30th... Did you hear THE 30TH

:thumb329798233:

There is a slight twist to this contest.
:bulletyellow: The eyes are open for interpretation. You have the freedom to do what you want.
:bulletyellow: You don't have to follow the color scheme. You can color it however you want.
:bulletyellow: And you can have something drawn on the wall. You get to put a lot into this. (:
:bulletyellow: And because there is a lot to this, we will not be doing digital and traditional categories this
I want this contest to give colorists a little more room for showing their skill, so I left her eyes blank and we will probably ask entrants to draw their interpretation of what Rapunzel is painting on the wall! I'll be looking forward to seeing what you guys do!

Have fun!
Color guide for her hair:
[link]
This Lineart is available for color!
Please note that making adoptables out of my linearts is not allowed!
You can
download it, print it out and/or color it digitally. You can upload the image pretty much anywhere on the web as long as credit and link back is provided! Also, please send me a message or note with a link so I can take a look and favorite the work if itís on DevArt! Iíll also probably submit it to be added to my club! I love seeing the creativity that goes into the coloring process!
Please note
that my linearts are for personal, non-commercial use
only
. Do not download the lineart and upload it somewhere else uncolored. If you want to share my lineart, link back. Do not submit your coloring of my lineart as a print, or as a t-shirt on a site like Zazzle or Etsy. If youíre interested in a collaboration to sell stuff with my work, contact me and weíll see if something can be worked out.
If youíre not sure
about anything, just Note or Message me!

Iím sorry to sound all stuffy with the Ďdo notsí but my work has been getting around and I wanted to make my rules more clear.